Products > Herbicides > Fluroxypyr Tafirel


Fluroxypyr-meptyl
480 gr/lt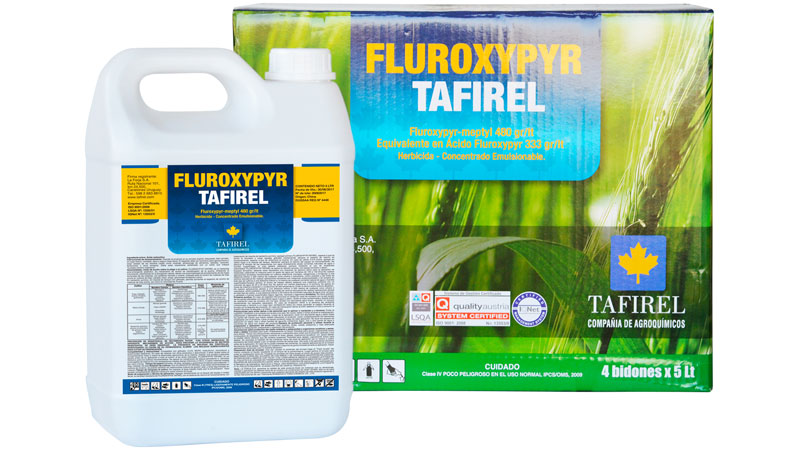 DESCRIPTION
DOWNLOAD INFORMATION
---
Registration No: 4449

Characteristics of the product: Fluroxypyr TAFIREL is a systemic post-emergent herbicide. Its mechanism of action is milling with the auxin, inhibiting the growth by interfering with cell elongation, giving symptoms winding terminals weed leaves, with chlorosis and subsequent death. Indicated for the control of broadleaf weeds in wheat, barley, corn, sorghum, forage grasses and rice. In chemical fallow in tank mix with glyphosate, can increase the spectrum of control broadleaf weeds, and the death rate.

Presentation: Drum of 5 lt.